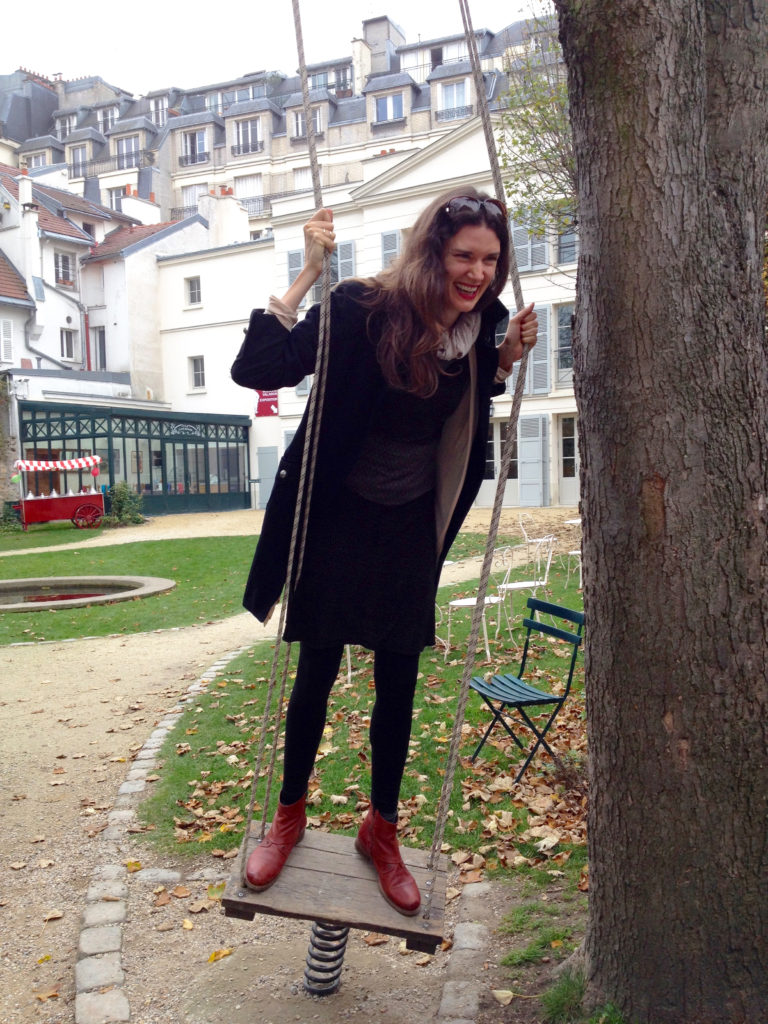 I like to call myself a traveling poet and painter. I have written, painted, and taught on six continents. All of my journeys and jobs are woven through with the elements of art + word + spirit. Like a braid, these three strands gather the travels, projects, and experiences.
This life of a poet-painter officially started with a BA in art & English and an MFA in poetry. At the turn of the millennium, I was "scholarshipped" to Germany on a Fulbright Fellowship where I wrote ekphrastic poetry about New Media art. Afterward, I worked as a web journalist, ghostwriter, and editor from the Swiss Alps to the Spanish seas. And then came many years of wandering: curating an art gallery in the US, relocating to a tiny island in Micronesia to teach literature, and returning to the mainland to study prophetic art. In 2012, I began freelancing full time as a writer, painter, and workshop teacher.
But I think this life really started back before I knew the word "freelance"—when I simply wrote and painted for the joy of it. It's the joy that sustains me.
Happily, my paintings have found their way around the world, and my words have found themselves homes in several books. I now live in the mythical State of Jefferson with my easel and writing desk, continually playing and working with art, word, and spirit.